Napa Valley is a gorgeous place to live, so it's only natural to want your home to match the beauty of its surroundings. When searching for Napa vineyards for sale, here are six design tips to follow when thinking about the interior décor in your new home.
1. Figure out your style
We've all been in a home whose style is hard to pin down, or that seems incohesive when moving from room to room. To avoid this mistake, take the time to
figure out your style
before making any big decisions. There are several different styles to choose from, whether that be something high class and sophisticated, antique and ornate, or summery and chic. Research different home designs and layouts to identify what style resonates the most with your personal taste.
Another way to identify the style you want to use in your Napa luxury real estate is to research the work of acclaimed interior designers. They're the experts when it comes to planning the inside of the home, and there's plenty to learn from them even if you don't plan on partnering with them. A little inspiration can go a long way, but if you still aren't resonating with any style you find online, then consider customized design. Pieces of furniture or art that you have custom-made can make a home's design unique to you.
2. Plan out each room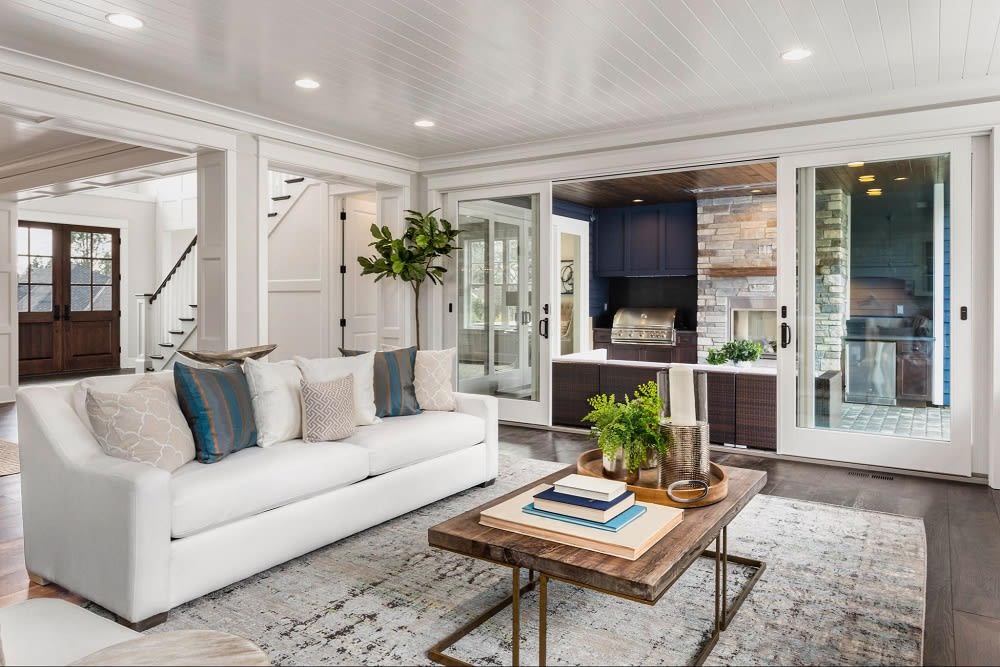 Once you've nailed down your style, plan out how you'll implement the style in each room.
Having a plan
helps you to stay focused. It'll be easier for you to find the intuitive pathways for a room's traffic, and spot accent areas to draw the eyes. For something like a living room, make sure the layout of coffee tables, couches, and side tables are functional and proportional to the size of the room. Then work on selecting items to decorate the room, such as large paintings or light fixtures.
For a bedroom, you'll still want to think about function and proportionality when selecting pieces of furniture. However, the space should also serve your needs and comforts. Bring a warm and cozy feeling into the room by selecting chic rugs and multi-textured pillows for your bed. Find a good quality nightstand to keep your bedtime essentials close to you and out of sight.
3. Maximize lighting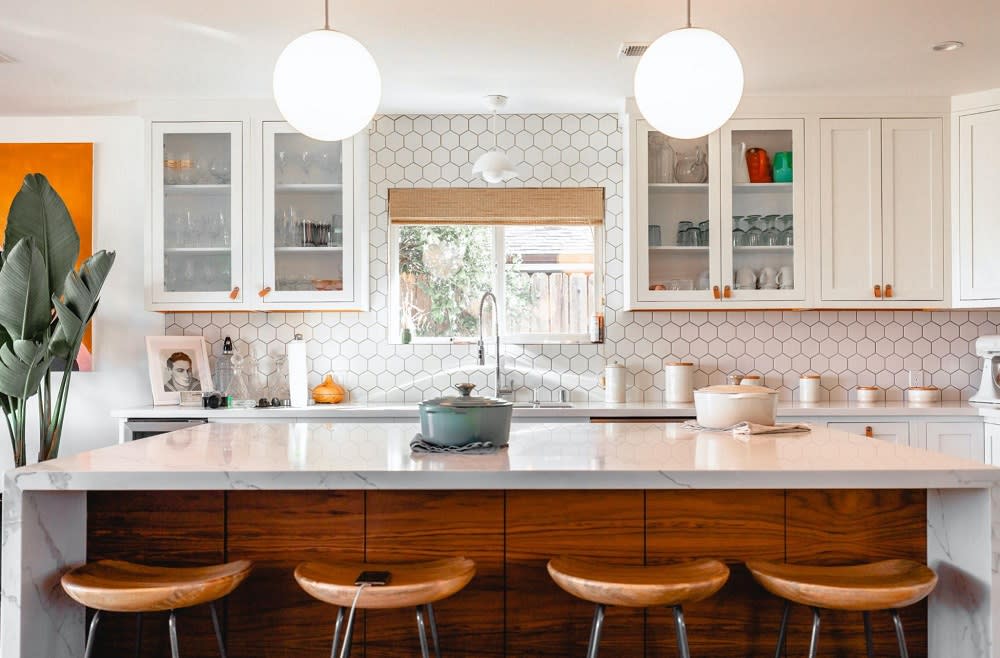 When thinking about designing Napa vineyards for sale, don't forget about the
power of lighting
. Lighting helps make spaces appear larger, and affects the mood of an area. Thinking about where light fixtures are situated can help amp up your interior design. For example, lights on the ceiling are good for creating functional living spaces, but lights down below or within alcoves in the walls can help create a dynamic interior experience and highlight certain areas of the home.
There are several ways to maximize lighting. Purchasing decorative light fixtures like a chandelier, wall lamps, or lighting inset into the walls are all different avenues to take when considering artificial lighting. To bring more natural light into your home, consider installing floor-to-ceiling windows. Pair the windows with gauzy curtains to create a feeling of luxury in your home.
4. Think about textures, color, and material

The right texture and color can make or break the interior design of your Napa luxury real estate. Often, the go-to colors for creating a luxury space are gray and white, as they appear clean and bright. However, almost any color can appear luxurious if planned correctly. Colors historically associated with luxury include black, dark red, purple, and gold. If you prefer something a little less dark, then try a classic blue for a hue that's elegant and fairly easy to incorporate into any design plan.

Also, think about the textures and materials you bring to your interior design. Installing wooden floors in your bedroom or living room can create a high-class ambiance. For a classic and warm energy, a darker wood is a good choice. But if you want your house to appear more modern, opt for a light shade. Other textures that come with materials like metal, leather, and velvet, are great additions to your interior design.
5. Indulge in high-end furniture
Having high-quality furniture is everything when designing a room you'll actually want to spend time in and invite other people into. Start big, with pieces like a large sectional sofa and an ottoman to match. Then plan out other smaller pieces of furniture, like a stylish leather chair, or a tinted glass coffee table. For a sense of luxury, sparingly use velvet furniture pieces like a chaise lounge or a loveseat.

Once you've selected pieces you love, organize them around a single focal point in the room. Face pieces inwards, so that you're able to hold a conversation with a person sitting on a neighboring section of a couch or a chair. And keep in mind the natural pathways when situating tables, lamps, and other types of décor in the room.
6. Add bright accents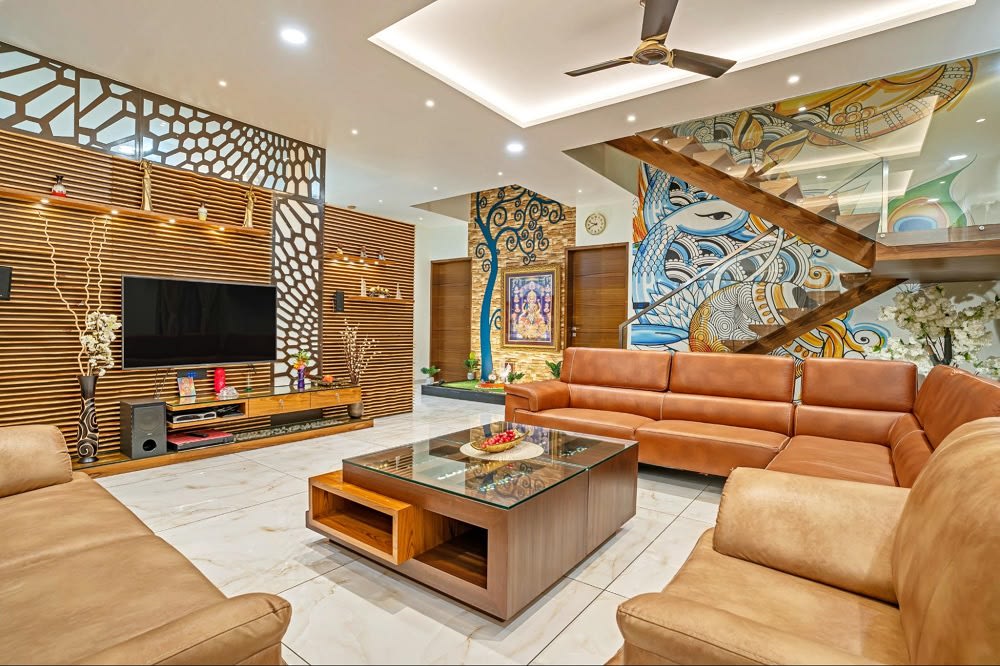 To complete the design of Napa vineyards for sale, add bright accents to each room. Use materials like silver, gold, bronze, and copper in pieces like chandeliers, lamps, art sculptures, and the legs of furniture. Metal accents work with almost any style, and are an easy way to make your space appear luxurious.
Also, consider using reflective-looking materials like natural marble and onyx to elevate your interior design. You can also add mirrors in your home to reflect bright accents and increase the sense of light in the room. Make sure to use bright accents in moderation to avoid an over-the-top glitzy look.
Ready to search Napa luxury real estate?
With these six tips in mind, you're prepared to design your new Napa home. When you're ready to start searching for a house to try out these design ideas, contact local agent
Julie Larsen
to guide you through the process.