When the majority of people picture Napa Valley, they think of delicious wine and stunning vineyards. Most visitors don't know this serene locale is also within close proximity to some of nature's finest sights, such as massive Redwoods and the Pacific Ocean. With such beauty, it's no wonder the homes for sale in Napa Valley are highly sought after.

While the thought of purchasing Napa luxury homes is an exciting thought for many, it isn't the right decision for everyone, and it's not as simple as signing the contract and the check. There is a list of factors you'll want to consider as you evaluate the possibility of owning Napa luxury real estate. We'll help you think about a few key questions to ask, and we'll share some next steps you can take once you decide you're ready to move forward.
What do you want from your purchase?

As you can imagine, if you're looking at Napa luxury homes that include vineyards, odds are you're going to be spending more money. However, if you simply want to be in an area that's close to amazing wine and not on the vineyard itself, this can open up more options for you. In addition, you'll want to consider questions you would ask if you were buying a home anywhere else. These include important factors like how many rooms you want, what kind of amenities are important to you, what style of home you are interested in, and what kind of layout you would like your home to feature.

You might also want to take some time to study the Napa Valley housing market. Across the nation, it's been a seller's market over the past couple of years. This has recently proven to be true in Napa as well. Some homes can go into escrow as fast as twenty days and sell for as high as 7% above the asking price. Many homes will receive multiple offers being in one of California's most coveted market locales. If you're wanting to purchase Napa luxury real estate — especially vineyard properties — expect the market to be highly competitive.
What do you want from your community?

Living in Napa Valley requires more than just enjoying wine (although, with over 400 vineyards in the area, this is a good start). Napa locals will tell you that the community is extremely tight-knit. In many ways, the culture is like that of a small town. So if you prefer to keep to yourself and fade away into the background, Napa may not be the right fit for you. That said, if you're the type of person that likes to build relationships with your neighbors and get involved in the community, Napa might be the place where you thrive.

Another aspect of life that's important to many in Napa Valley is treating the environment with the utmost care and respect. Napa Valley residents are extremely eco-friendly. Each resident is committed to a green lifestyle, and they expect newcomers to the area to uphold the same values. Lastly, it's important to keep in mind that Napa is not a big city. This doesn't mean that business practices are completely out of place, but don't expect the same concerns or pace of life that you might experience in a major metropolitan area.
Which neighborhood is the best match for you?
The most popular spot for Napa luxury real estate is in St. Helena. The reputation of this beautiful neighborhood is strong, where everyone loves the scenic views and the mountaintop culture and climate. Another fantastic choice for newcomers is Downtown Napa, which has experienced a revitalization as of late. Finally, Browns Valley is one of the largest neighborhoods in the area and is considered one of the top neighborhoods for families, featuring several parks as well as both old and new home builds to choose from. It's important to
get to know the neighborhoods
before making your decision.
Will this be your first or second home?
If you're purchasing a second home that's located in Napa, you might be looking at it as a vacation home and to only live there part-time, and this may prompt you to consider renting it out when you're not there. Given the popularity of Wine Country and its affiliation as a vacation spot for many, renting your home shouldn't be difficult. However, you'll want to be well-informed about the local government's expectations of short-term rentals and property managers. Napa Valley has some
unique guidelines
regarding placing properties on sites like Airbnb and Vrbo.
What do you want to do besides drink wine?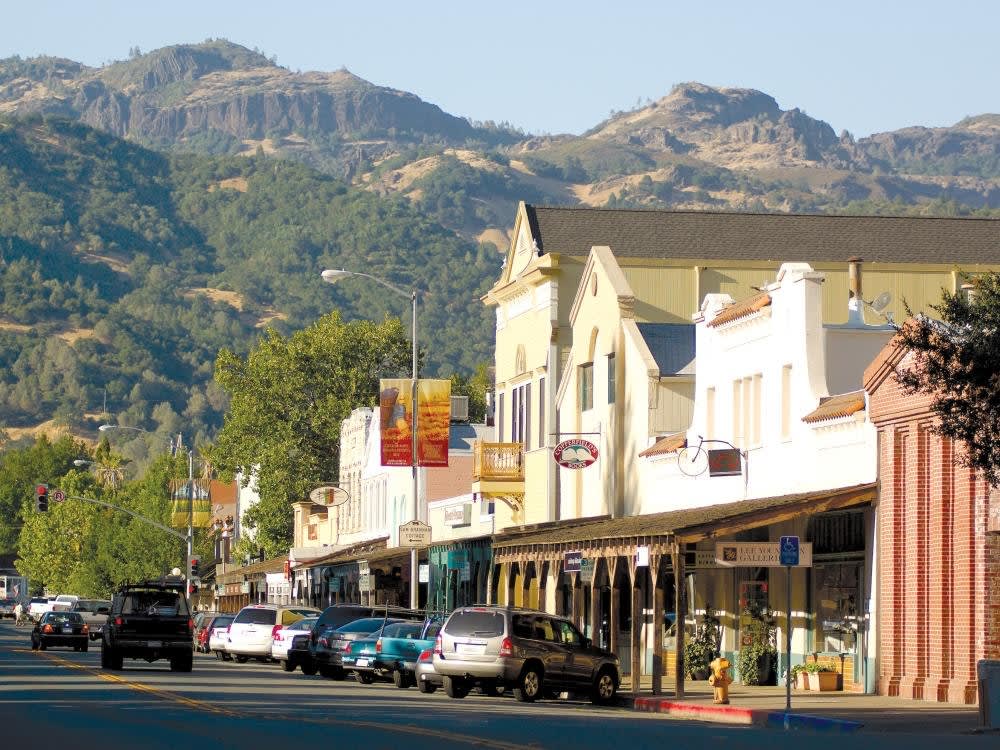 Napa isn't just "Wine Country." There are so many other things to do here, and you'll have fun getting to know the area for what else it has to offer. Make plans to visit Calistoga, roughly 20 minutes northwest of Napa, to enjoy the hot springs and relaxing spa treatments.
Oxbow Public Market
is a great spot to spend the after shopping and eating. And you can always drive south to San Francisco for a day trip if you want that big city feel, but there's plenty of fun to be had close to home as well.
Who will help you find Napa luxury real estate?
If you're not familiar with the area, there's a good chance you don't know what questions to ask about Napa Valley and its real estate market. This is where an experienced real estate agent can come in to help make the home buying process as stress-free and efficient as possible. Once you decide you're ready to take the next step towards purchasing Napa luxury real estate,
Julie Larsen
is somebody who can help. Julie is a Napa Valley native with three decades of luxury real estate experience. She is a trusted advisor for many who have purchased Napa luxury homes, and she would love to be there to guide you through the process as well. To start the home buying process and find your dream Napa Valley home,
contact Julie today
.